How to improve your cash flow
Written by Uwe on January 26, 2012
There are two easy, brilliant and fast ways to improve your small businesses cash flow within a short time.
1. Bill promptly
The number one problem of small business is that they deliver their products and services and then wait a long time until they send an invoice to their client. Why wait until the end of the week or even month to create and send your invoices? By using an online invoicing software such as Invoiceberry you can create and send your invoices within minutes and "claim" your money faster.
Try our online invoicing software for free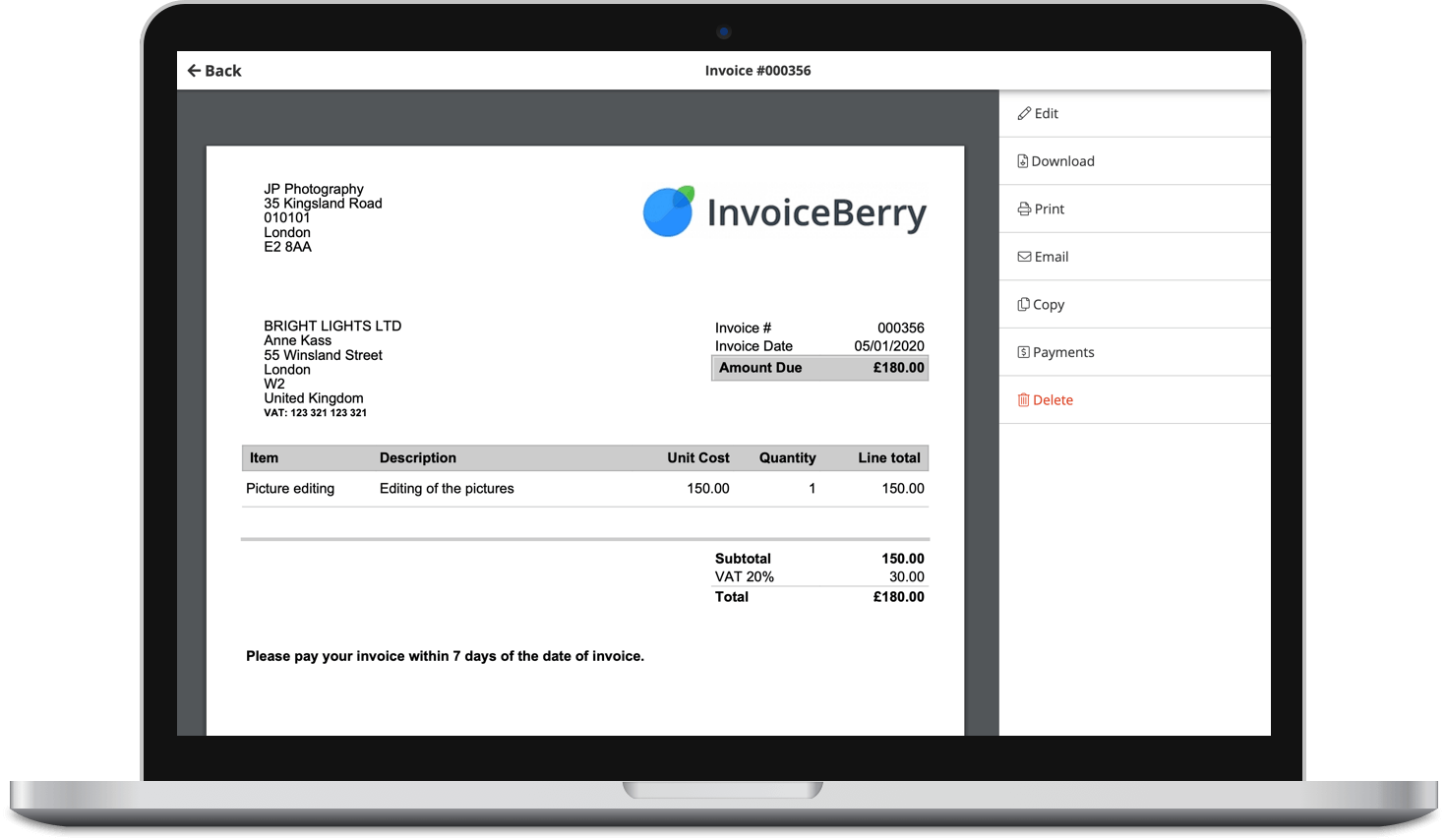 Send professional-looking invoices
Accept online payments with ease
Keep track of who's paid you
Start sending invoices
Real word example: One of our clients, a plumber from London, used to create his invoices for all of the jobs he had done over the week on Sunday. He then would bring the envelopes to the post office on the following Monday. This means the invoice for a job done on Monday would only be in the post the following Monday. This delayed the entire payment of the invoice by a total of 7 days! Since he uses Invoiceberry he creates and sends off all his invoices for the day in the evening of the same day. He now gets paid 7 days earlier.
2. Recover debts / chase up unpaid invoices
Another major problem of small businesses is that they invoice their clients and then forget about it. Too much new work, bad invoice templates and invoicing solutions, stress, etc.
Unpaid invoices equal money which should be in your bank account, but it isn't!
To solve this problem and improve cash flow Invoiceberry automatically lists all unpaid invoices in red as soon as you log in. You then can send an invoice reminder with the click of one button. This does not only improve a small businesses cash flow, but it also allows businesses to concentrate on their work and leaves the organisation and management of invoicing to the expert.