Freelance Websites and Online Reviews: The Pay It Forward Ecosystem
Written by InvoiceBerry Team on October 30, 2017
Think about the last time you hired a freelancer. How was the process of finding a freelancer? Did the freelancer exceed your expectations, or were they a letdown? Would you hire them again?
Now think about this question: Did you leave an online review of the freelancer you hired and the freelance platform you used to find them?
Try our online invoicing software for free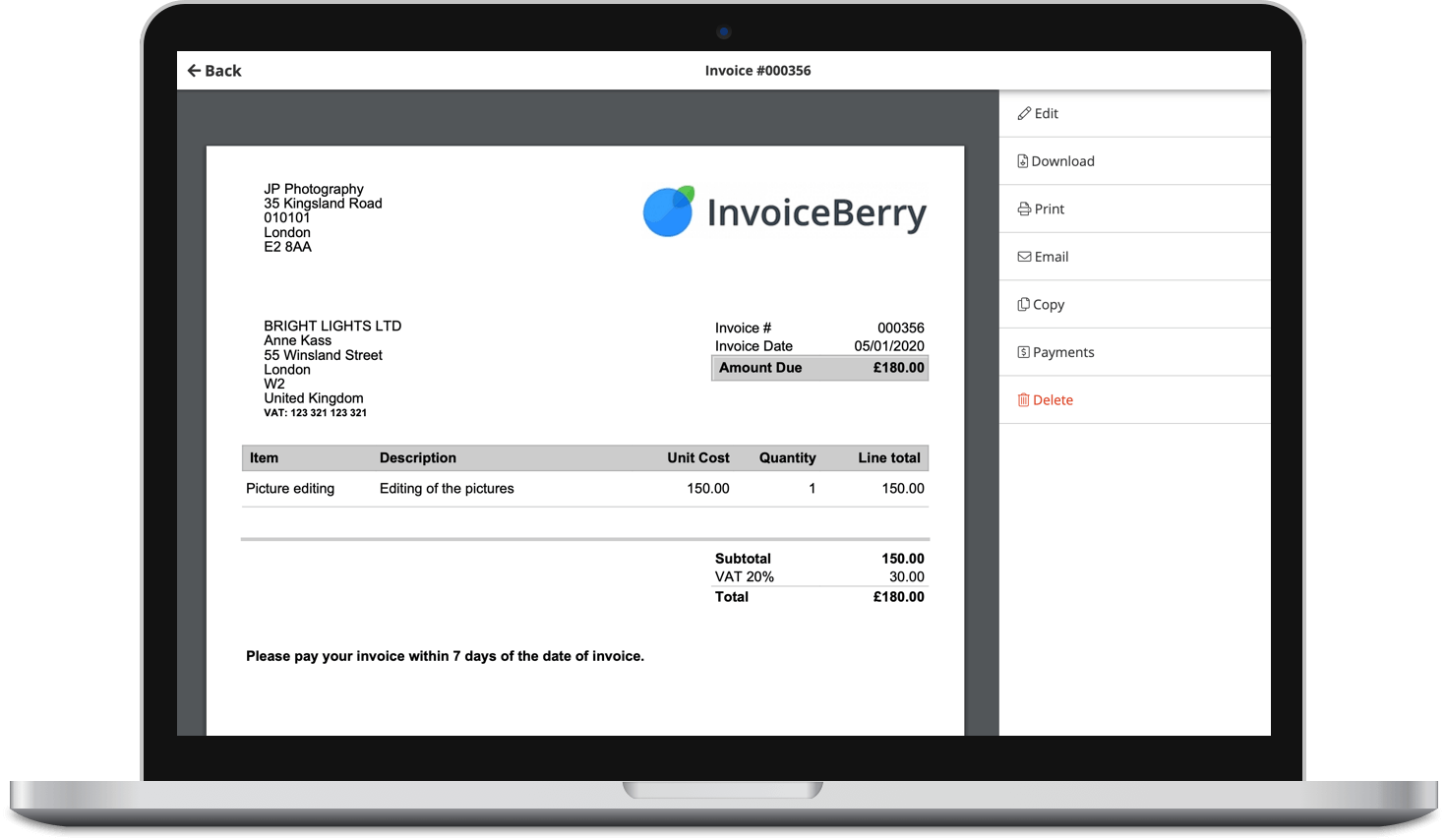 Send professional-looking invoices
Accept online payments with ease
Keep track of who's paid you
Start sending invoices
The online review ecosystem has changed the way buying decisions are made. A staggering 70 percent of Americans say they read online reviews before making a purchase and 84 percent of people trust online reviews as much as a personal recommendation. If you have hired a freelancer before, chances are you read an online review of both the freelancer and the marketplace you used to find them.
Reasons to always leave an online review
By buying into the review economy, you're essentially paying it forward. By leaving a review, you are helping a fellow community member make a buying decision. That in turn will encourage them to write a review after they go through the process of hiring a freelancer. The next time you are in need of a freelancer, you will have more data to sift through to make a better buying decision. The snowball effect.
Was the invoice software used by the freelance marketplace clunky? Leave a review. Was the freelancer himself not as experienced as they said they were? Leave a review.
Buyers no longer have to take chances on purchases or blindly trust the company they're buying from. Online reviews bring transparency like never before.
It's not only benefiting the buyer in this situation, either. Think about a review as an "e-tip." If you have a positive experience, tip your freelancer with a 5-star review. Without reviews, freelancers rely on just the hope their bio and picture will draw in businesses looking to hire them.
The same can be applied to freelance marketplaces. Without negative reviewers, how would those websites even know what their users actually think of them?
So what's next?
So next time you go through the process of finding and hiring a freelancer, pay if forward and leave a review.
In the meantime, be one of the first users to review InvoiceBerry by sharing your opinions on G2 Crowd.
The Ultimate Social Media Tool
Download our free guide to learn how to create shareable content, generate website traffic & increase conversions.