Free Tools For Small Businesses: Money-Saving, Time-Saving And Efficient Must Haves [UPDATED]
Written by Uwe on February 20, 2012
All businesses have two things in common: limited time resources and limited money. But it's especially small businesses, sole traders and freelancers who need to spend their money wisely in the current economic climate in the UK and Europe. How can we optimise processes, cut costs and improve our cash flow are the most common questions.
Therefore we decided to list a few of the tools we recommend to small businesses to improve their cash flow and grow their business sustainable.
Try our online invoicing software for free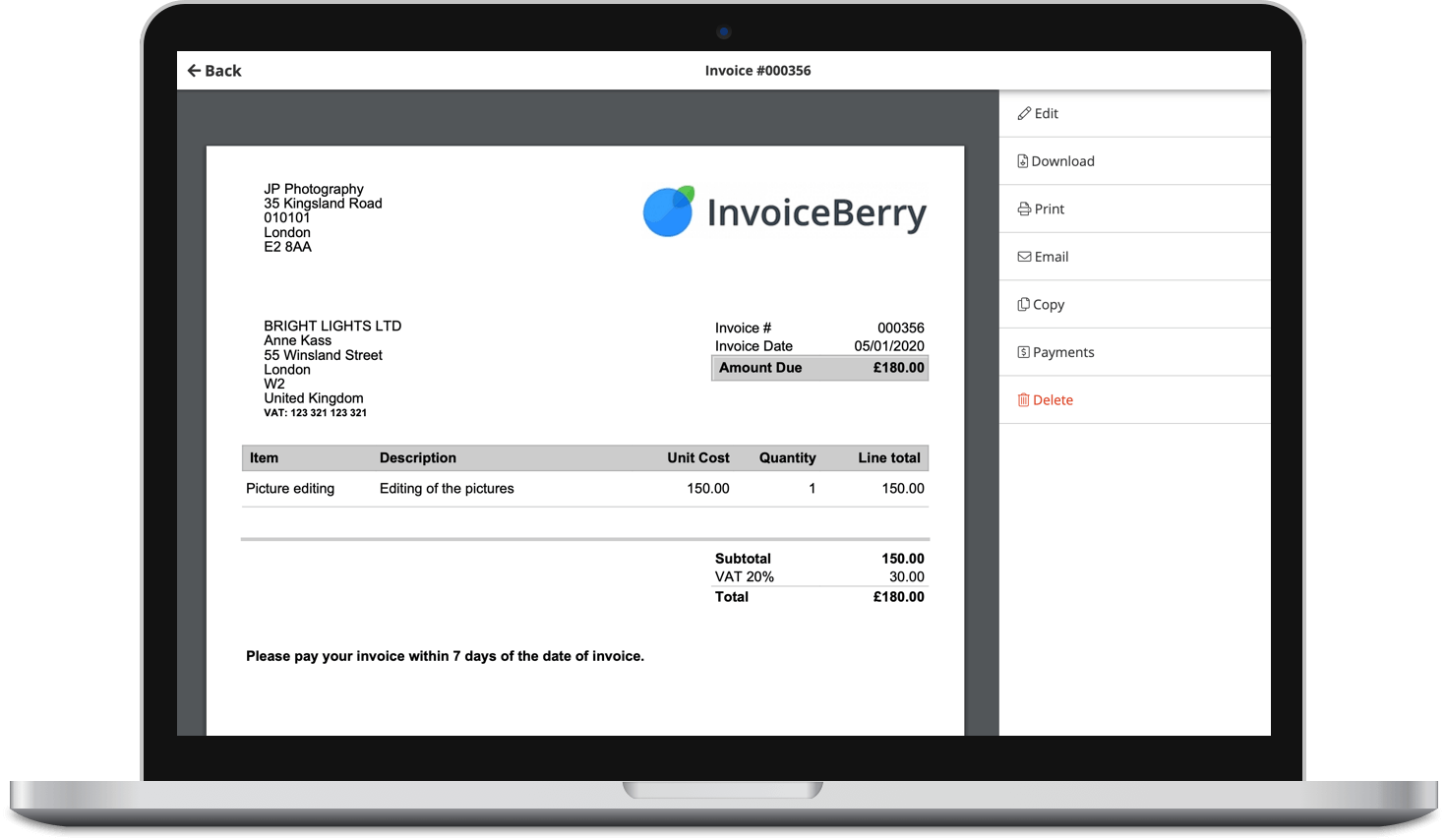 Send professional-looking invoices
Accept online payments with ease
Keep track of who's paid you
Start sending invoices
Google Documents
Link: http://docs.google.com 
Why? Text, Spreadsheet, Presentations. All document stored online in one place.
Gmail
Link: http://www.gmail.com
Why? Lots of storage for your e-mails (over 7 Gigabyte at the moment). Very clean and intuitive layout.
Invoiceberry Free Invoice Templates
Link: http://www.invoiceberry.com/free-invoice-templates
Why? Download one of our free Word, Excel or Open Office invoice templates and get started selling your products and services.
Surveymonkey
Link: http://www.surveymonkey.com
Why? Create surveys for your market research. Totally free for up to 100 replies.
Google Analytics
Link: http://analytics.google.com
Why? Free website statistics. Find out what pages your website visitors look at, where they are from, etc.
WordPress
Link: http://www.wordpress.com (Hosted) OR http://www.wordpress.org (Self-hosted)
Why? Free blogging solution for your company. If you are fine with a link such as yourcompany.wordpress.com go with wordpress.com and if you want to host the entire blogging system yourself then go to wordpress.org and download the software for free.
Browserling
Link: http://www.browserling.com
Why? Test how your company website looks in all different kinds of browsers. Internet Explorer, Opera, Firefox: They are all there.
Google Chrome
Link: http://www.google.com/chrome
Why? Fastest and best browser on the market in our opinion. Works very fast and safe with our online invoicing software from Invoiceberry.
Dropbox
Link: http://www.dropbox.com
Why? Sync your files, save them in the cloud and access them from anywhere in the world. Dropbox offers all this and 2 Gigabyte of free storage on top.
Invoiceberry
Link: http://www.invoiceberry.com
Why? Create, send and manage your invoices online. Don't bother about backups or safety as everything is stored on our high security server. Totally free for small businesses with up to three clients. 30 day free trial for all other businesses.
CutePDF
Link: http://www.cutepdf.com
Why? Once installed you can create PDF files by simply clicking on "PRINT" in any software which supports the PRINT function and select "CutePDF" as the printer. CutePDF will popup and ask you where to save the new PDF file. Done.
Please feel free to add any software which might be interesting for small businesses.
[stextbox id="info"]UPDATE: Invoiceberry offers free business plan templates and business presentation templates. Find them on our new dedicated business template page![/stextbox]