European Union E-Invoicing Law
Written by Uwe on October 15, 2012
Recently the European Commission (EC) has informed the public that all procurements accomplished by public sector buyers should be processed electronically by the middle of 2016 in Europe. The EC believes
that such a dramatic change will save millions of pounds every year. In Europe currently only 10% of procurements are processed electronically.
E-Invoicing
E-procurement doesn't only help to save money, but it also makes the administration more efficient. No more photocopying, postage, printing or paper-based authorisation is required. Therefore, less people (and paper) are needed in the office.
Try our online invoicing software for free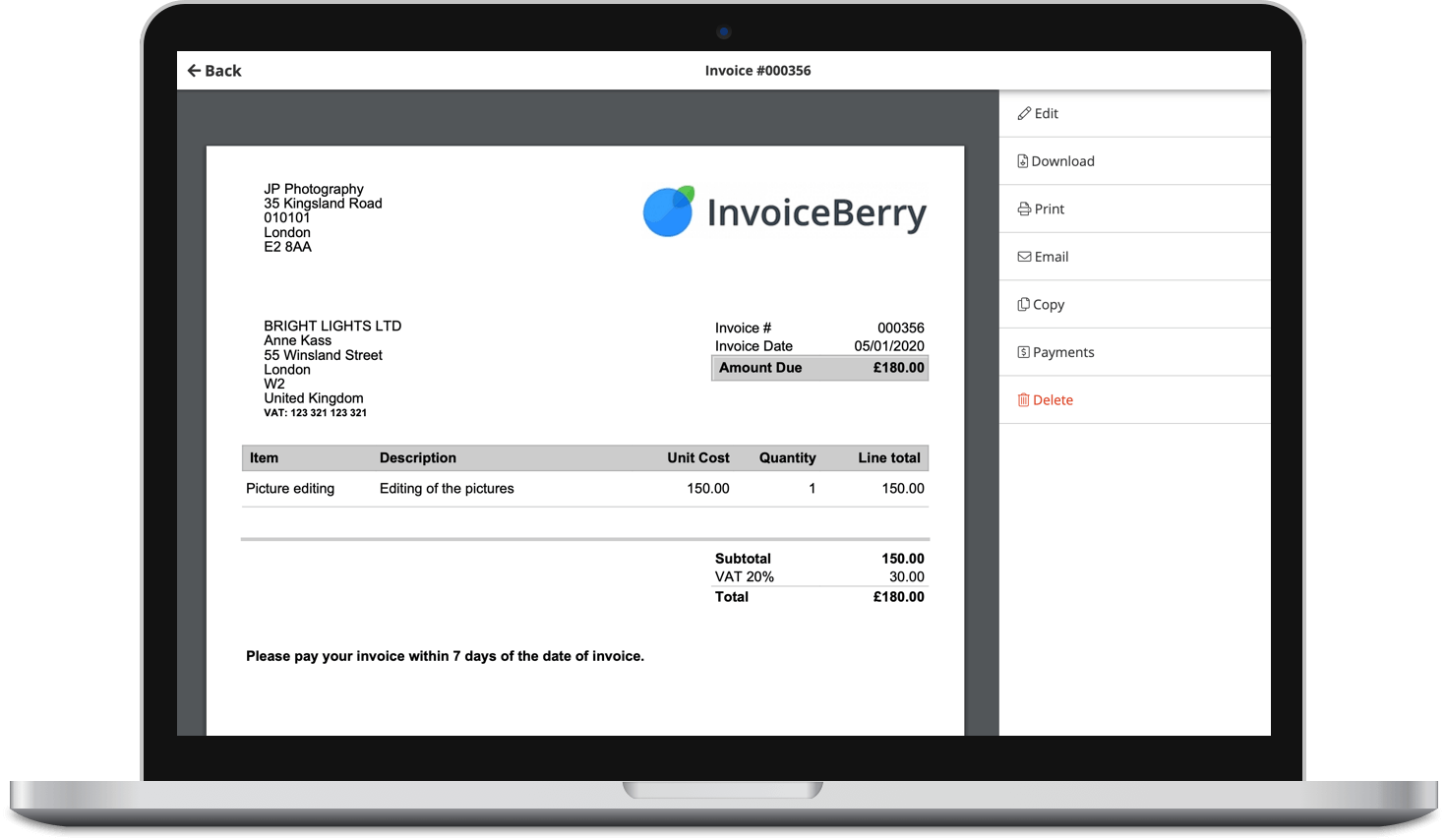 Send professional-looking invoices
Accept online payments with ease
Keep track of who's paid you
Start sending invoices
E-Invoicing case study
The Russell Group (a Glasgow-based third party logistics provider) saves more than £100,000 a year since they started using e-invoicing. It's not only about the huge amount of money which they are saving, which obviously is important for any business, but they also said that now their invoices get authorised quicker and they don't need to waste any more time chasing up people for approval.
E-Invoicing software
Our team is ready to help you getting used to e-invoicing. Invoiceberry offers a simple online invoicing and expense tracking software. You don't need to download any software, as it's entirely online-based. After signing up to one of the three offered plans you will receive a company-specific login page. Invoiceberry allows you to download, email or post your invoices directly from your account.