3 Tips to Improve Your Customer Service in Your Company
Written by Uwe on July 17, 2013
One of the most important aspects of running a successful business is providing your customers with superb customer service. How many times have you had to deal with bad customer service? Are you likely to deal with that company again? Probably not. It's very important that your customers have a pleasant experience, especially when they are dealing with an issue or inquiring about a product or service. There are a few ways to make certain that your company meets and exceeds customers' expectations, and it's relatively simple to do if you take the time. Let's talk about some ways that you can give your customers some of the best customer service they have ever encountered.
Three Tips for Providing Great Customer Service to Your Customers
One of the most important ways to deliver great customer service is by listening to your customers. Now, this may seem like a no-brainer, but it really seems like a lot of companies overlook this detail. Taking information from your customer is likely going to make the solution much easier for you. It will also make them feel important, so it really is a win-win situation.
Nobody likes to wait, and the longer people wait the less happy they are. It seems quite simple, but it's one of the most important aspects to providing customer service. You want to be certain that your company is able to handle customer service requests in a very timely manner. Now, this isn't just referring to contact time, this is also referring to the time taken to fix your customer's problem.
Always be courteous and apologetic. Yes, there are a lot of times where customers are in the wrong, but this doesn't mean that you should be rude or short with them. No matter what the situation is, you should always make your customer feel as though you're understanding and apologetic. It can be a bit frustrating, especially when you know they're wrong, but it is an absolute essential in providing top notch customer service.
Additional Customer Service Tip
Yet another Great tip for providing superb customer service is to try to feel out your customer. By this, I mean that if you notice details about a customer that may indicate they are angry or upset, you should try to cater to these emotions and respond appropriately. A customer may be having a bad day, or even dealing with a much bigger problem, so a little bit of empathy can go a very long way.
Try our online invoicing software for free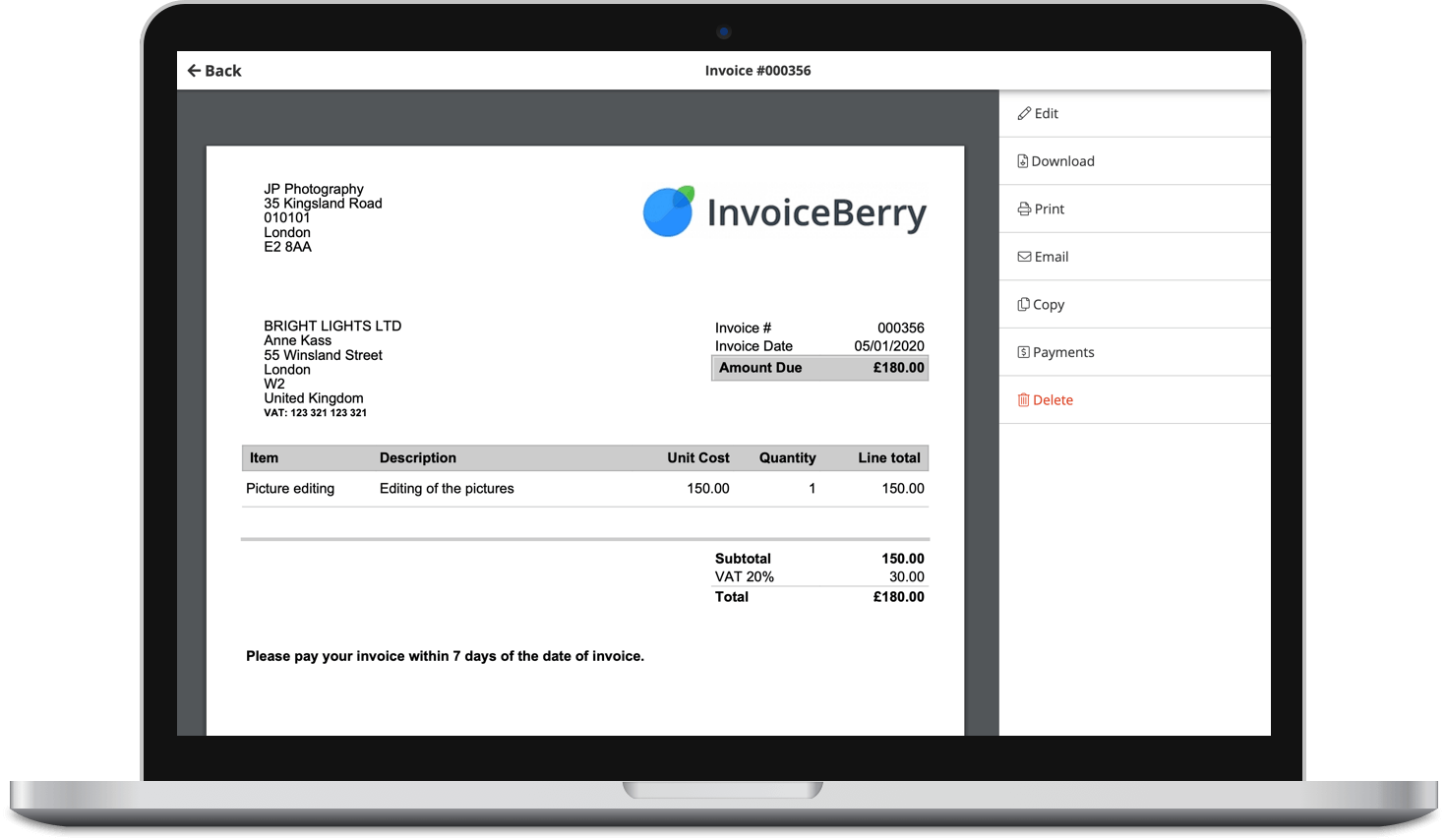 Send professional-looking invoices
Accept online payments with ease
Keep track of who's paid you
Start sending invoices