3 Quick Ways to Improve Your Productivity Within This Hour [Productivity Series]
Written by Uwe on September 14, 2015
The hardest thing to learn in an Entrepreneur's life is to be productive. Any small business owner will be able to tell endless stories about wasted time and even worse: wasted opportunities.
This was reason enough for us to start a new series of short blog posts regarding the topic of Productivity.
Try our online invoicing software for free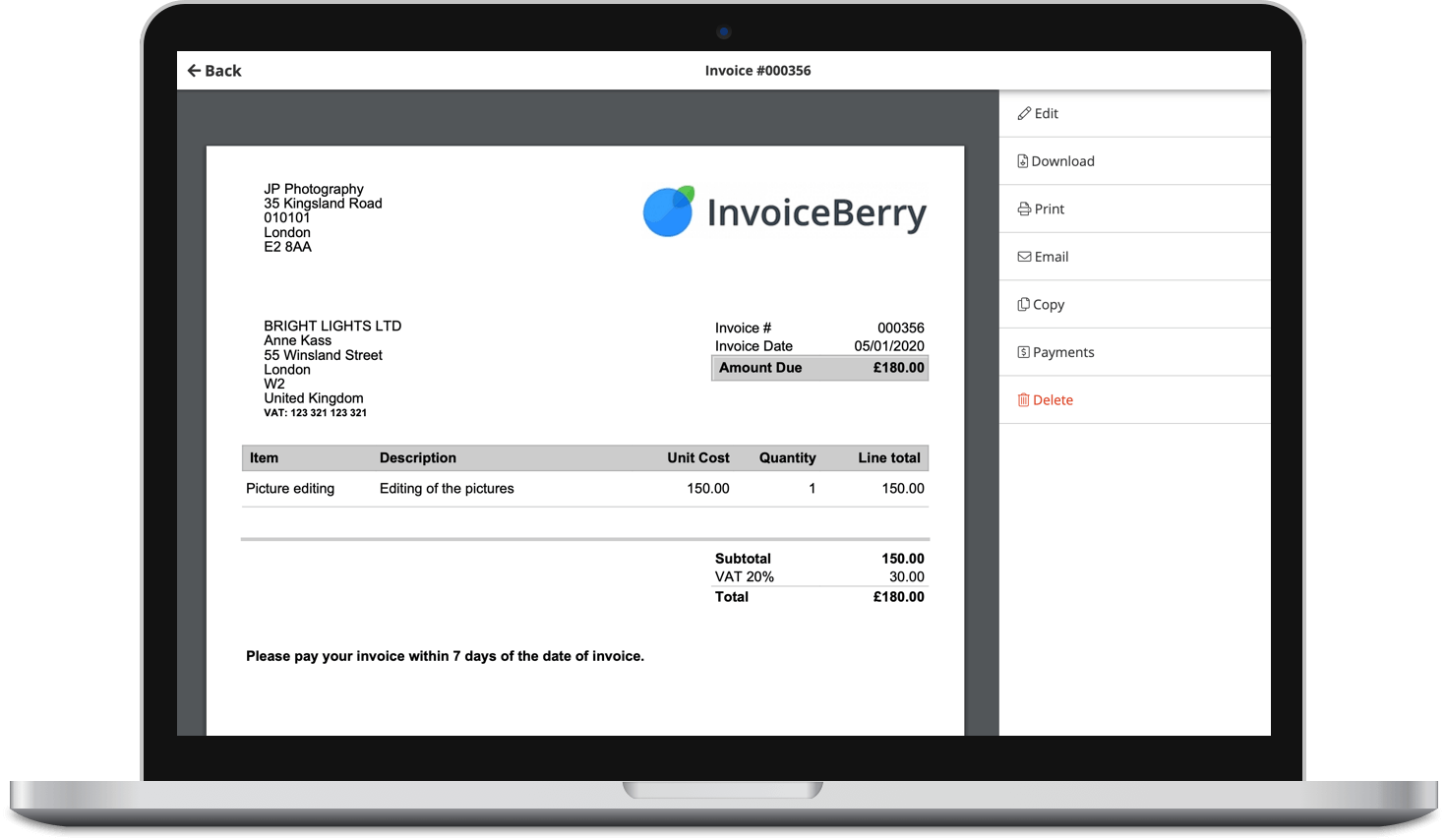 Send professional-looking invoices
Accept online payments with ease
Keep track of who's paid you
Start sending invoices
Our first three small pieces of advice are all concerning time.
Use a timer to be more productive
Timeneye helps you to keep track of your time. They offer a great little Google Chrome plugin to help you track your time while using your browser. You might want keep track of the amount of time you need to do some research or how much time you are spending in your email inbox. Their tool helps you to track and analyse this data.
The (10+2) x 5 rule
It's a simple rule. Work for 10 minutes, then have a 2 minute break. Do this 5 times and you've got a full hour of productive work.
The 80/20 Rule
It's also called the Pareto Principle. Amazingly this rule can be used in most situations in life. 80% of your outcome is done with 20% of your resources. This means that with 20% of your time you spend on a task or project you create 80% of its value. Or in other words: 80% of your time is being wasted on perfectionism.
The Ultimate Social Media Tool
Download our free guide to learn how to create shareable content, generate website traffic & increase conversions.