Send Invoices For Your Marketing Consultation.
Try Us.
Send invoices simple, easy, quick and FREE
Create quotes for new marketing consultation jobs
Send invoice reminders to your customers
Add your expenses and keep track of them
Manage your invoices online from any computer
Send invoices by email or Royal Mail
Keep track of expenses for outsourcing, rent etc.
Track your company's performance on the go
View income and expenses reports online
Export reports into Excel for your accountant
All data is securely stored & backed up
Work from home, the office or the park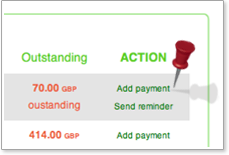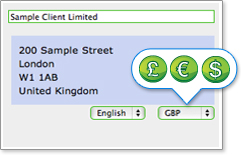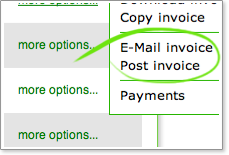 Invoice reminder
Customer isn't paying? No problem! Send invoice reminders within seconds and get paid faster.
Multiple currencies
Dollar, Euro, Pound, Yen.
With Invoiceberry you can send invoices in 200 different currencies.
Send within seconds
Create and send new invoices via
email or Royal Mail within less than 60 seconds.

Manage your invoices
We manage and store your invoices for you. Access, search and manage them from anywhere in the world.

Manage your records
Access various reports and keep track of invoices, quotes, payments and profits.

Email or post it
Email or post invoices directly from our software. No more walking to the post box, paper or printer.

Look professional
Get paid faster thanks to invoices that look like they are from a large corporation.

Clear your desk
Never again spend hours searching for a lost invoice. All invoices are stored online and easily accessible.

Secure & Safe
All your data is 256-bit AES SSL encrypted and safely backed up on a constant basis.
Join other consultants using us
"Invoiceberry has simplified my invoicing and allowed me to easily track my expenses. It has freed up a lot of time that I have been able to use more effectively. I highly recommend the service for any business or working professional looking for a all in one invoicing service."

Thomas Kulbokas,
Marketing Consultant
I am not a marketing consultant, can I still use Invoiceberry ?
Of course you can. Invoiceberry was made with freelancers, sole traders, start-ups and small businesses in mind. We made it so simple and easy to use, that you do not have to read any books or attend any seminars to understand our online invoicing software. Just sign up, enjoy our 30 days free trial and send invoices the simple way. Some of the business who use our simple invoicing are architects, journalists, web designers, creatives, musicians, web developers.